Abc News Chicago Assignment Desk

Live Broadcast


WATCH LIVE
Judy Hsu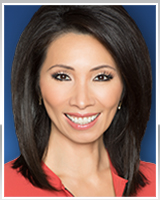 Recently nominated for her 16th Emmy Award, Judy Hsu joins ABC7's primary daytime lineup after 15 years of "waking up" with Chicago. She now anchors the 11AM News with Terrell Brown and 4PM News with Rob Elgas. Additionally, Judy hosts a long format interview segment that airs on Sunday mornings called "Newsviews". This segment offers unique perspectives from Chicago area newsmakers as they address the issues impacting our community.
Judy was thrilled to return to her hometown in 2001 to join ABC 7 as the weekday anchor of the station's #1 rated morning newscast. She helped lead the morning show for 15 years before the announcement of her promotion to the afternoon newscasts.
Judy's roots in the Windy City takes her back to elementary school. Her family immigrated to Chicago from Taiwan when she was 11 years old. From living in Chicago's Chinatown, to Rogers Park, to Morton Grove, to later attending U of I in Urbana-Champaign and then landing an on-air reporting job the day after graduation, Judy truly embodies the spirit of the American Dream success story.
During her tenure at ABC 7, Judy has been a part of just about every major story in Chicago. She was on the anchor desk during the Blizzard of 2015; she helped deliver wall to wall coverage on "CPD in Crisis"; she broadcast the last interview with Chicago Police Superintendent Garry McCarthy; she scored the first TV interview with Illinois First Lady Diana Rauner. While in California, she covered the O.J. Simpson verdict live from the L.A. courthouse and she learned to pull 5 G's flying with the Blue Angels!
Judy's on-air work has garnered multiple Emmy awards including an award for her work on ABC 7's Asian Influences: Dream America, a half-hour special highlighting the complexities of immigration law and its effects on the Asian American community. Judy has received 16 Emmy nomination including one for "Outstanding Performance" as a news anchor.
Before joining ABC 7, Judy anchored the top-rated 4PM weekday newscast at KFMB-TV in San Diego, CA. She served as KFMB's weekend anchor and general assignment reporter prior.
Since coming back to Chicago, Judy has worked with dozens of charities throughout the region highlighting issues important to local families. Judy chairs the Advisory Board for Chicago's Chinese American Service League, and she was invited to join the Community Memorial Foundation's Regional Health and Human Services Advisory Council in the western suburbs.
Born in Taipei, Taiwan, Judy remains fluent in Mandarin and brings Chicago news a global perspective. She received her B.A. in Broadcast Journalism from the University of Illinois, Urbana-Champaign and began her broadcasting career at the campus radio station, WPGU-FM. Following an internship with legendary Chicago anchor Walter Jacobson, Judy landed her first TV job with WCIA in Champaign. One of her passions today is speaking to schoolchildren about the importance for pursuing their dreams.
Speaking of kids, even while on maternity leave, Judy continued to bring us "breaking news"! She became the subject of national headlines for the "expressway baby" story when her fourth child was born on Chicago's Eisenhower Expressway.
Judy resides in the western suburbs of Chicago with her husband and four children.
---



Live Broadcast


WATCH LIVE
Tanja Babich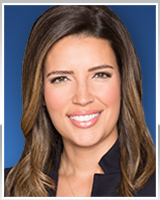 Tanja Babich anchors ABC 7 Chicago's Eyewitness News in the Morning from 4:30 AM until 7 AM. She first joined the station as a general assignment reporter and contributing anchor in January, 2014 and was promoted to morning news anchor in September, 2016.
Babich brings a wealth of morning news experience to Chicago viewers. She is a skilled reporter who is just as comfortable covering breaking news out in the community as she is anchoring 2 1/2 hours of news behind the anchor desk.
Before coming to Eyewitness News, Babich anchored Syracuse, New York's top-rated morning newscast on WYSR-TV for nearly three years. Prior to that, she juggled morning news reporting with hosting the market's only weekday morning talk show, which highlighted community events, people and trends.
Career highlights include covering Pope Francis' first visit to the U.S. in New York and Philadelphia and the Chicago area residents who traveled to see the Pope, reporting in Washington D.C. from President Obama's inauguration in 2009 and breaking news that affected labor unions across New York State in the Bernie Madoff Ponzi scheme.
After graduating from Cornell University, Babich originally interviewed to become an intelligence officer. A public speaking engagement captured the attention of a city official who then suggested a career in broadcasting. A few weeks later, she applied and was accepted to Northwestern University's prestigious journalism program.
Babich has a Master's Degree from the Medill School of Journalism at Northwestern University and a Bachelor of Arts Degree in Government from Cornell University.
The daughter of a Chilean mother and Serbian father, Babich is fluent in French and speaks conversational Spanish and Serbian. She recently volunteered to take a courageous flight with the U.S.A.F. Thunderbirds, an experience she says she'll never forget, but may not replicate. Babich admits to being an avid yoga practitioner, a terrible dancer and a lover of food and wine. She is a native of Toronto, Canada. Babich is a proud mother who loves living in Chicago with her two daughters.
---